Fleck is launching later this week for iOS! But we are opening up our app to W+K before anyone else! (Check your emails for a link to download Fleck). 
Fleck is simple. Share your awesome photos to topics and participate in a global conversation. It's like following Instagram hashtags, but without #spam and #selfies. Put another way, it's Pinterest for the real world.
So here's the deal. We are hoping the W+K network will supercharge our app with awesome photos before we launch in the App Store… and you can win awesome gear!
From now until Friday, Oct 11th at 12PM PST, the top 3 photos with the most likes will win a fabulous designer grab bag of awesome shipped to anywhere in the world (pictured below). To top it all off, first place will also win a Core 77 Shark Spirit Poster (also pictured below)! Tubular.
We are launching with just 4 topics - Street Art, Typography, Street Style and Abstract Architecture.
Each prize pack (3 total) includes:
Stone + Cloth Utility Case
Kaweco Classic Fountain Pen (w/ black refills)
Palomino Blackwing Pencil
Hand-Eye Supply notebook
Hand-Eye Supply Carpenter Pencil
Staedtler Mars Plastic Eraser
And first prize also gets: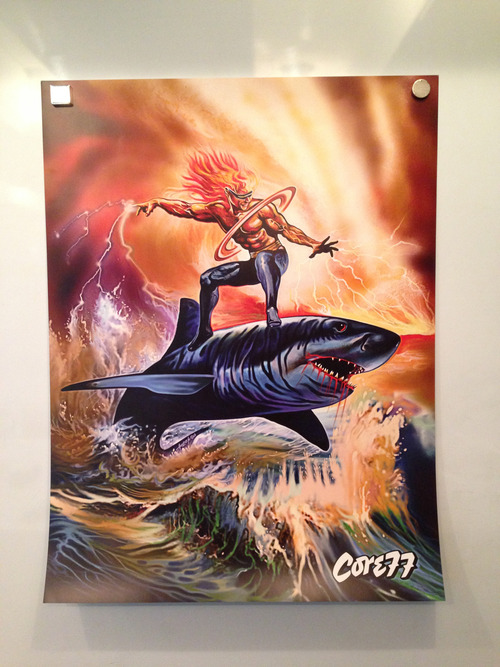 This contest is exclusive to the W+K global network of creatives! So flex your mind muscles and help us launch Fleck with a bang! 
So get ready to blow us away. These prizes aren't going to win themselves! (Only 1 prize pack per person).